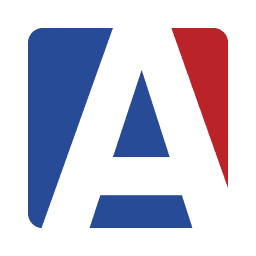 Aeries Parent Portal
Access the Aeries Parent Portal to stay connected with your child's academic journey. Monitor grades, attendance, and essential school notifications all in one place.
Stay Connected: Parent Portal & Communication
Welcome to our Stay Connected page, where you can find information about the various communication platforms designed to keep parents and guardians informed and involved in their child's education journey.
Aeries Parent Portal
The Aeries Parent Portal is a valuable tool for parents and guardians to keep track of their student's academic progress throughout the school year. If multiple students attend Sonora Elementary School, you only need to register once to access all their information. If you already have a Parent Portal account from last year, there's no need to sign up again. Just continue using your existing account until your student leaves Sonora Elementary School.
To create a new account, visit the login page and click on the "Create New Account" link under the red 'Next' button. You'll need to provide your email address, student's permanent ID number, home telephone number, and a verification passcode. Contact the school office to obtain the verification passcode and ensure your contact information is up-to-date in our student information system before registering.
If you have a Parent Portal account but can't remember your password, don't worry! Just click on the "Forgot Password" link under the red 'Next' button on the login page to reset your password. You'll need to access your email account to complete the password reset process.
ParentSquare
At Sonora Elementary School, we use Aeries Communications Powered By ParentSquare to communicate with parents via email, text, and app notifications. ParentSquare automatically creates an account for each parent using their preferred email address and phone number. We urge parents to access their accounts to update their notification preferences. The ParentSquare app is also available for download on mobile devices.
With ParentSquare, you can:
Receive messages from the school through email, text, or app notifications
Choose to receive information as it comes or in a daily digest at 6 pm
Communicate in your preferred language
Comment on school posts to engage with the school community
Direct message teachers, staff, and other parents
Join group messages
Sign up for parent-teacher conferences
Sign forms and permission slips, receive report cards, sign up to volunteer, and more from your desktop or mobile device.
Using the ParentSquare app is not necessary to receive school messages and alerts. We recommend that parents register on ParentSquare to select their message preferences under MyAccount. You will receive an invitation via email when we launch the new system. If you choose to use the app, QR codes are available for easy download.
Download the ParentSquare App using these QR Codes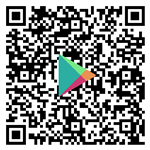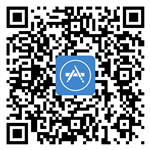 Quick Troubleshooting Tips
If you are NOT receiving notifications from ParentSquare automatically, try these steps.
To opt-in to receive text messages for Aeries Communications by ParentSquare, text START to 66458.
Your cell phone number must match the contact information in our student information system to successfully opt-in.
To stop receiving text messages, text STOP to 66458. This will result in an email being sent instead of a text message.
If you still have issues, please check that your device has not blocked the text numbers our system uses: 60710, 66458, 87366, 36794.
Introduction to Parent Square (English)
Introduction to Parent Square (Spanish)
Getting Started Guide (English)
Getting Started Guide for Parents (Spanish)
ParentSquare Parent-Guardian Tips (English)
ParentSquare Parent-Guardian Tips (Spanish)
Frequently Asked Questions
Do I have to register for an account to receive messages?
No, you will continue to receive messages from the school as long as you have a child actively enrolled at Sonora Elementary School. You cannot set your preferred methods of communication or take advantage of two-way communication features in ParentSquare unless you register.
Do I have to download the app?
If you want to use the two-way communication feature of ParentSquare, such as being able to respond to attendance notifications or teacher messages from your mobile device, yes. Otherwise, using the app is not required to continue to receive school messages.
Who sends the messages?
Our administrators will continue to determine when messages are sent to parents and guardians. For standard and general messages, the emails you receive will come from "Sonora Elementary School via Aeries Communications" with a return address of donotreply@parentsquare.com. Text messages will arrive from "Aeries" and begin with [SES] at the start of each message. For urgent emergency alerts, parents and guardians will receive phone calls, texts, and emails broadcast to all identified contact methods we have on record to ensure we reach you under those circumstances.
What happens if I do not register an account?
You will still receive texts/emails/phone calls from the school. Registering an account allows you to customize how you receive messages from the school to your preference.
What if I do not receive any messages, texts, or phone calls?
Please call the school office (209) 532-3159 and ask us to check that we have your current contact information in our student information system.
Can anyone sign up for ParentSquare?
Yes, but you will not receive any messages from Sonora Elementary unless ParentSquare can match your contact information with current enrollment at our school. We recommend waiting for the invitation to register to be sent by the school before you register.
Is it difficult to register an account?
It will take a few minutes to register. Following the registration, ParentSquare will walk through a data validation and confirmation process to verify your contact information is correct. If you also have a student at Sonora High School, ParentSquare will ask you to confirm the information for both schools, as Sonora High also uses ParentSquare and they will match you based on the contact information provided by both schools.
I am getting emails but prefer a phone call. How can I specify my preferences for messages?
After you register for a Parent Square Account using the invitation the school sends, log in to ParentSquare and go to MyAccount to customize your preferences.  Here is a link with information to achieve this in ParentSqaure FAQs for Parents from ParentSquare.